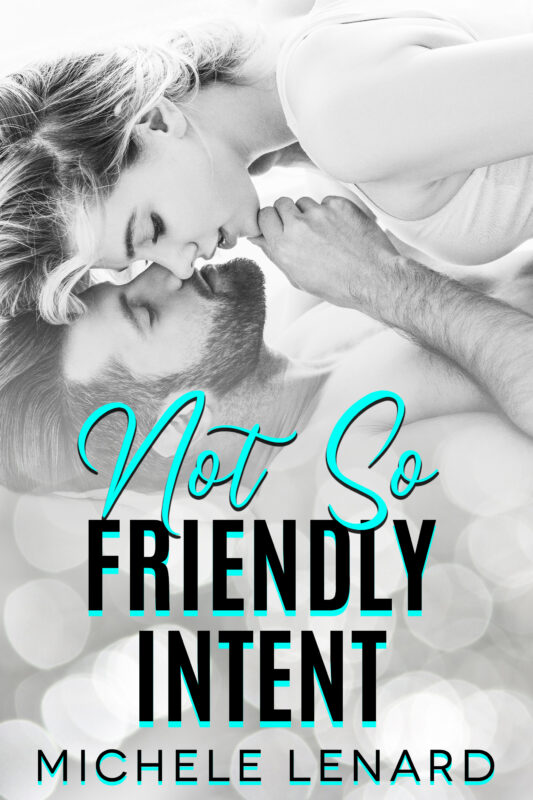 Not So Friendly Intent
Elliot Crawford is in love, but not with the man she planned to marry.
Elliot – Fleeing to Shane after my engagement ended was supposed to make me feel better. And it did, until I started wondering why my relationships never make me as happy as my friendship with him. Big mistake. Now when I look at him, I don't just see my best friend, I see the sexy quarterback single women all over the country lust after. I'd be a fool to risk our friendship by trying to redefine it. So, why did I bait him into something more?
Shane – My teammates think a newly single Elliot will be a distraction heading into the playoffs, but just because my best friend is hot doesn't mean I want her. Or it didn't, until she dared me to touch her. Now I finally get what my teammates saw all along, but admitting it will make them question where my head's at. The game and the girl are within reach, and I intend to win both. Good thing I'm trained to perform under pressure.
This standalone in the Mile High Romance Series contains characters that appear again in books 2-5, though it can be read at any time. Fans of Kane by Sawyer Bennet or Bad Reputation by Nicole Edwards will love this sports-themed, friends-to-lovers romance. Shane and Elliot's Happily Ever After is full of laughter, steam, and a colorful cast of characters who help them see what they've been blind to for years.